We offer WELLNESS SERVICES for our guests on the roof of our apartment building with a wonderful view of the lake
Entry and stay at sun terrace located at the top of the apartment building is permitted only to guests accommodated at Apartments Lipno and guests of JBX Resort.
Did you know that our DELUXE apartments on the 3rd floor with a view are equipped with a small infrared sauna for 1-2 people?

WHIRLPOOL
Circular hot tub with integrated jets for perfect relaxation, located in the left part of the terrace behind the sauna house with a view of the surroundings
maximal capacity of guests - 4
open all year round, not covered with a roof
available from 4 PM till 9 PM

SAUNA WORLD
Finnish sauna: 1x sauna cabin for 1-6 guests
Relax zone with deckchairs and shower enclosures
towels and sheets prepared
open all year round
available from 4 PM till 9 PM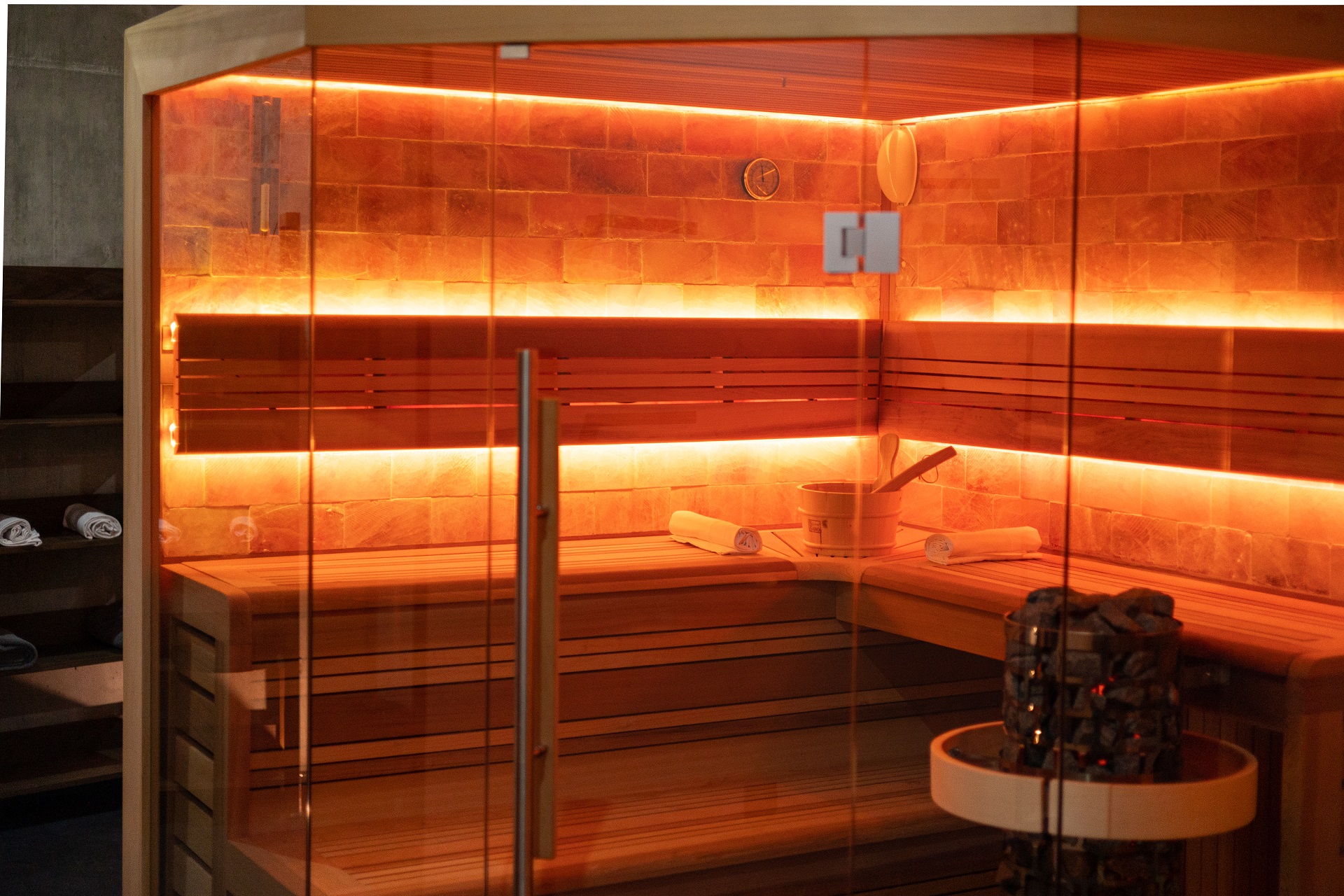 OPENING HOURS OF THE ACTIVITIES AND SPORT FACILITIES:
Open daily according to the operation of the apartment building (if not stated differently - e.g., swimming pool). In case of bad weather are all outdoor activities closed. Reservations are always made at our central reception in building B or through app myAlfréd. Payment is made at the reception of the resort or by the payment gateway (payment instructions are sent via email).
The sauna world requires a reservation of at least 120 minutes in advance. Our receptionists have current information of the availability of individual activities/procedures and will be happy to help you with the reservations.


THE OPERATOR OF JBX APARTMENTS LIPNO DEMANDS GUESTS TO:
did not consume any food or drinks in the sauna and whirlpool
didn't jump into the whirlpool
didn't enter the whirlpool while wearing body cream or oil
shower properly before entering the sauna or whirlpool
observe cleanliness and keep all places clean and take care of their own safety in their actions
In case of violation of these operating rules, the guest/guests will have to leave the sauna world and the relax zone without the right to compensation. Outdoor and indoor areas are monitored by a camera system.